John W. Hinchey, MD
Board Certified Orthopaedic Surgeon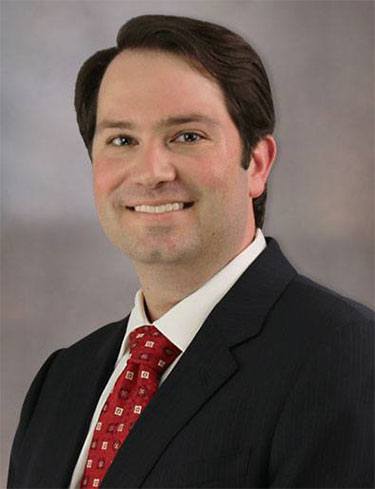 John W. Hinchey, MD
Dr. John W. Hinchey is an Orthopaedic surgeon with subspecialty training in Shoulder and Elbow surgery at Ortho San Antonio (www.ortho-sa.com), and holds the position of Adjunct Assistant Professor at UT Health San Antonio. He began his career in 2013 with the Veterans' Heath Care System, and for five years provided top quality care to our Nation's veterans in a full time fashion as a staff orthopaedic surgeon at the Audie L. Murphy VA Hospital in San Antonio, TX. During that time he served at the Assistant Chief of Orthopaedics. In addition to being the Chief of Shoulder and Elbow surgery, a position he still holds. He currently takes time out of his private practice to return to the VA weekly and continue his care of our nation's veterans.
Dr. Hinchey attended The University of Texas Health Science Center at San Antonio (UTHSCSA) for both medical school and residency training. He then continued his training with a fellowship in Shoulder & Elbow surgery, where he worked with world renowned surgeons at both UTHSCSA and the Mayo Clinic in Rochester, MN. He is board certified in Orthopaedic Surgery by the American Board of Orthopaedic Surgery, and is an associate member of the American Shoulder and Elbow Surgeon (ASES) association. Dr Hinchey treats orthopaedic injuries, and subspecializes in the treatment of all shoulder and elbow issue.
He is a leader in orthopaedic organizations at local, state, and national levels. Dr. Hinchey is the Immediate President of the Texas Orthopaedic Association, and on the board of directors for the San Antonio Medical Foundation. He is a past president of the San Antonio Orthopaedic Society, and prior member of the Board of Directors for the Bexar County Medical Society. Previously, he was also the Assistant Program Director for the Rockwood Shoulder and Elbow at UT Health. At the state level, he is an active participant with the Texas Medical Association (TMA), and is a graduate of TMA's Leadership College. Nationally, he was selected to be one of a handful of Texas representatives to the American Academy of Orthopaedic Surgeons' (AAOS) Board of Councilors and for six years represented Texas orthopaedic surgeons at our Nation's capital. He also serves on the AAOS Education Assessments and Examinations Committee.
In addition to his leadership roles in organized medicine, Dr. Hinchey is highly active in the education and training of residents and fellows. He has multiple contributions to the orthopaedic literature, including multiple textbook chapters, journal articles, self-assessment examinations and assists with orthopaedic courses throughout each year.
Dr. Hinchey and his wife, are natives of San Antonio. They have a young daughter and son who keeps both of them busy and on their toes at all times. Beyond medicine, both Dr. Hinchey and his wife are highly involved in the San Antonio community, their children's schools and enjoy participating in many organizations together.
Dr. Hinchey's Specialities
Revision Shoulder Replacement
Clavicle/Scapula Fractures
Shoulder Arthritis
Rotator Cuff Tears/Injuries
Biceps/SLAP/Labral Injuries
Shoulder Dislocations
Anatomic Shoulder Replacement
Reverse Shoulder Replacement
Revision Anatomic/Reverse Shoulder Replacement
Shoulder Fractures
Shoulder Arthroscopy
Rotator Cuff Repair
Superior Capsular Reconstruction
Biceps tendon repair
Labral/Instability Repair
Distal Clavicle Excision
Subacromial Decompression
Elbow Replacements
Elbow Injuries
Elbow Tendon Repair
Distal Biceps Tears
Elbow Contractures
Tennis Elbow
Elbow Ligament tears
Elbow Dislocations
Osteochondral Injuries
Total Elbow Replacement
Revision Elbow Replacement
Elbow Arthritis
Elbow Arthroscopy
Elbow Fractures
Distal Biceps Injuries
Triceps Injuries
Ulnar Nerve procedures
Cubital Tunnel Syndrome
Tennis/Golfers Elbow
Elbow Stiffness
Ligament Injuries
Forearm Fractures
Total Hip Arthroplasty
Hip Hemiarthroplasty
Hip Fractures
Total Knee Replacements
Unicompartmental/Partial Knee Replacements
Knee Arthroscopy
Menicals Tears
Ankle Fractures
Distal Radius Fractures
Metacarpal Fractures
Carpal Tunnel Syndrome
Trigger Fingers

Download Dr. Hinchey's CV